Parnis P99B Power Reserve Idicator Watch.
Today i am writing for the cheapest power reserve watch in the world.i believe for this watch is very good to be true.But it is true.With  82 USD you can buy a watch Automatic with Seagull movement with power reserve.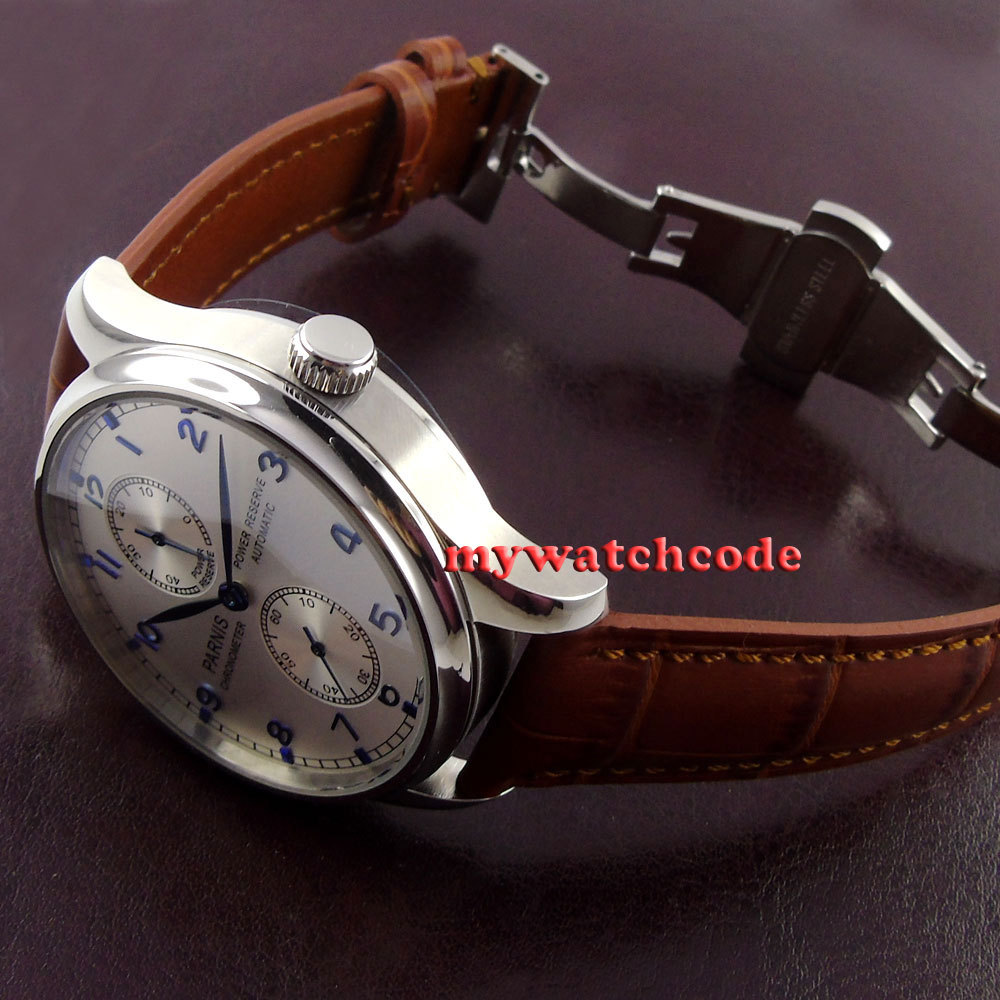 I check again the watch and i see the case made from 316L and polish is perfect like swiss made Watches.The Glass is Mineral Glass and the Dial is Perfeck with relief Numbers.The Other side of the case is the Open Back with screw open.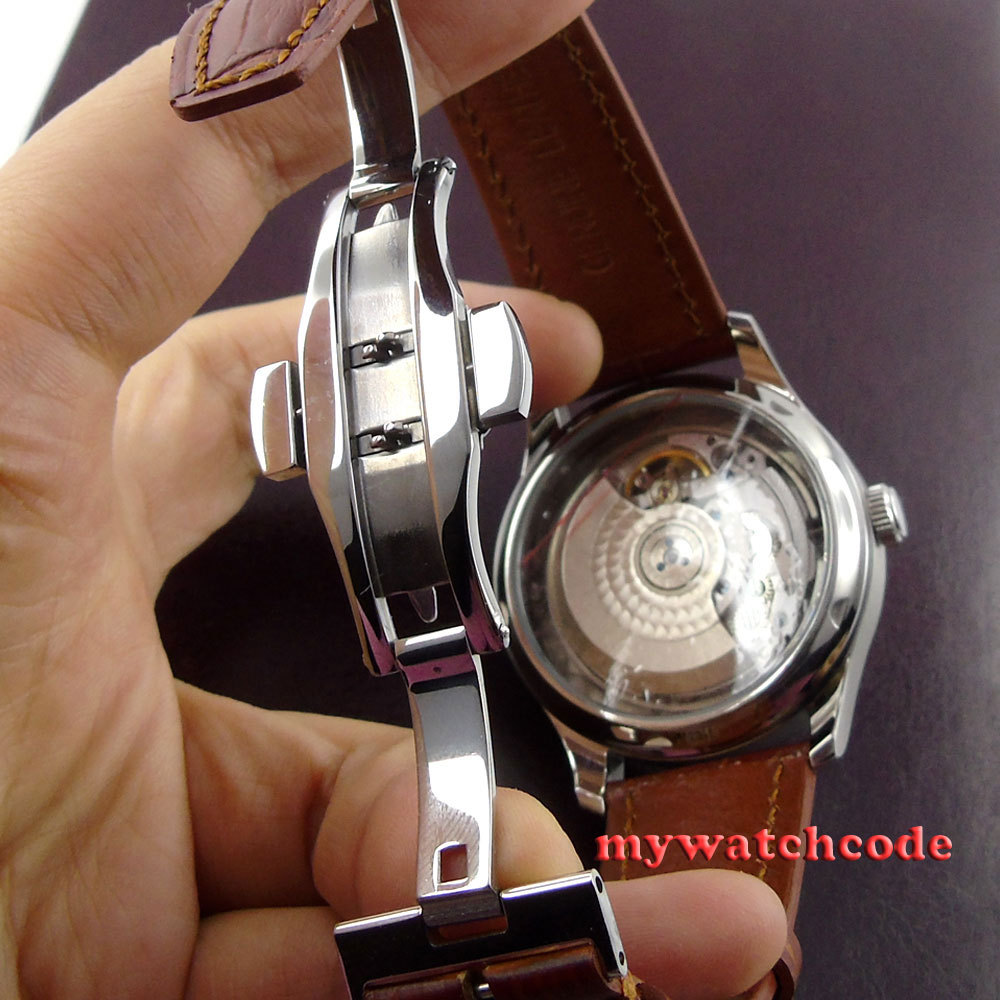 Lets Go Inside
The Movement inside is Seagull 2542.This is very good movement and spefications are
The specifications of the 2542 is in the front have Small Seconds near from the 6 number of the dial and Power reserve indicator at 12 of the Dial number.The movement have 34 Jewels and the frequency is 28600 BPS.The power reserve indicator show the maximum 41 Hours But my opinion is 35 hours is very good for this movement.This Movement Diameter is 30.4 mm and the Thickness is 7.4mm.
The Strap comes in 3 colours.i cant have an opinion about the quality of the strap and i want to talk with people purchase this watch about the quality of the watch.Please dont hesitate to register and make your opinion about the watch.Thanks
About where you buy this watch.when you buy something on the internet and quality is not that you expect or maybe can be the best,the you can buy this only in the big platforms of Internet.Many Sellers send this watch from china and the watch maybe have Genuine problem or warranty problem.If you buy from Ebay you have the option to send it back or partial refund.In the other shops you must send it back for replacement.I see one of my customers and send for replacement and receive the New watch after 4 months.
Please follow and like us:
Parnis Homage of IWC Portuguese - FULL REVIEW - I Review Crap!
This week I look at an homage to the IWC Portuguese watch from Parnis. Parnis is a Chinese producer of wrist watches at reasonable prices. I was able to pick ...