One Of the Most fashion watch on the Internet.This watch for me is the Best Money for Value watch.If you send an emty letter somewhere in the world the cost is much bigger from this Watch.The Watch is with Free Shipping and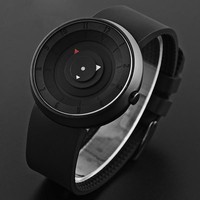 The Watch is with Free Shipping and the Features of the watch is very Good.The Movement as seller says in Japan  Quartz  Movement with Battery Included.The Glass in simple Mineral Glass.
The Dial is from Stanless steel and the Hands is Disc hands with Luminus Marks.
The Straps made from Silica Gel and is very soft for the hands.The length is 25cm and the Strap width is 20mm.
The Case Size is 40mm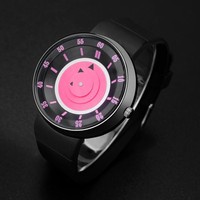 The weight of the Watch is 65Gr 
In the next photos you can see all the colours of this excelent watch.The Cost is